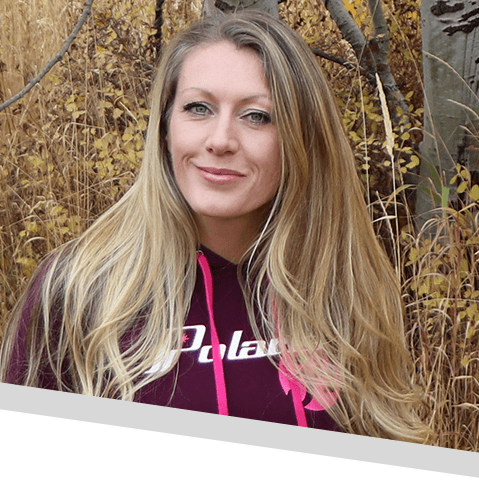 State: Idaho
Timbersled: Timbersled ARO™ 120 LE
Favorite place to Ride: McCall, Idaho
Sarah is a very experienced backcountry rider with a love for technical terrain and challenging herself on both her snowmobile and snow bike! She rides a Polaris 850 Patriot and a Timbersled ARO 120, and with these two machines, she truly gets the most out of her winter riding seasons!
With her husband she owns RideMcCall.com, through which they promote snowmobiling, snow biking and other off-road activities as well as help their local clubs raise funds for land access issues and trail maintenance.
Throughout the last 16 years, Sarah has been involved with numerous film and media projects, ladies rides and social networks including owning her own group "Throttle Chix" to help promote, inspire and unite women snowmobilers. She has lead several casual rides every season to help women riders gain confidence in navigating the backcountry, advance their riding skills and strengthen their passion for snowmobiling.
Timbersled ARO™ 120 LE
The Timbersled ARO™ 120 turns riders into explorers. With its high-flotation 120" track and sharp-handling Timbersled Traverse Ski™, the Timbersled ARO™ 120 is at home in the powder, on a steep sidehill, and cornering on hard-pack. It's the ultimate do-everything snow bike.