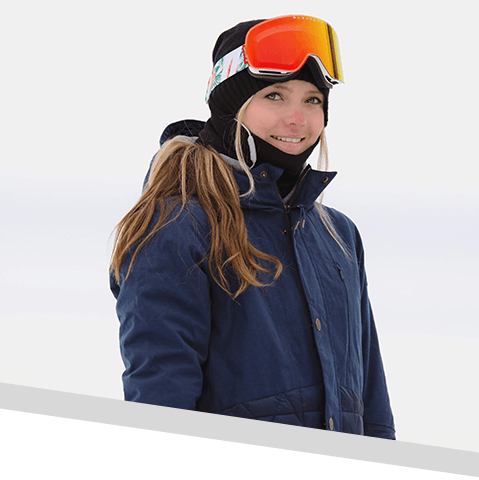 State: Utah
Timbersled: Timbersled RIOT
Favorite place to Ride: Anywhere there is snow!
The snow and the mountains have always been Jessika's element, being a 2x Olympic snowboarder. She is an avid dirt biker. When you mix her two favorite elements, the snow and mountains with a dirt bike, in her opinion, you have created the most fun thing on earth! Jessika got involved in Timbersleds last season and absolutely loves it! Her first experience on the Timbersled was mind blowing and unbelievable. She loves being out in the mountains and exploring the unique terrain mother nature has provided. She likes finding the untouched stashes in the tight trees, blasting cornices, taking fun creative lines, and corning so hard that the handle bars touch the snow! Snowbiking is special to her because there isn't one designated trail to follow, and you can create your own path.