Exclusive for Timbersled Racers
The Timbersled® 120R is a race kit that is ultra-light, Timbersled tough, and showcases Timbersled's relentless commitment to race leadership and innovation.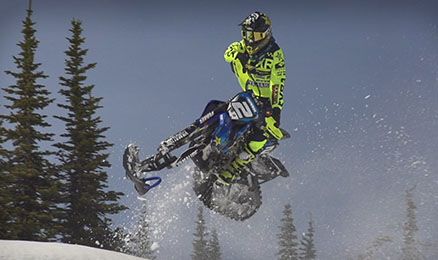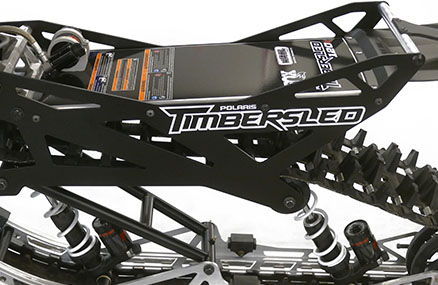 Optimized strength and significantly reduced weight put you on the top of the podium without sacrificing proven Timbersled® performance.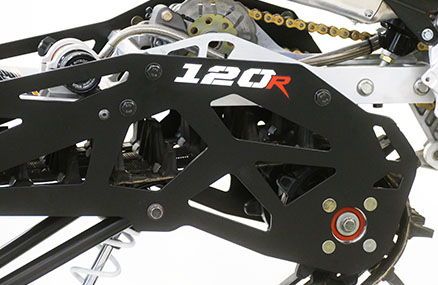 The 120R Race Kit features a lighter and more compact RIOT-based frame designed to put more horsepower to the snow.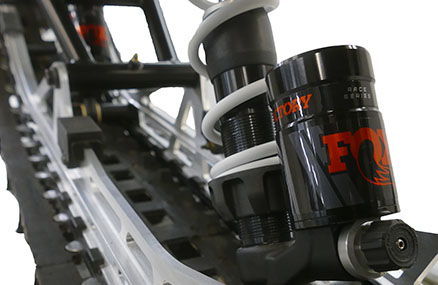 The suspension is fitted with a race-spec FOX Internal Bypass shocks and an adjustable Timbersled Suspension Strut (TSS) with a custom tune and remote reservoir. This suspension duo delivers a smooth ride over chatter bumps and maintains incredible race-winning traction in all conditions.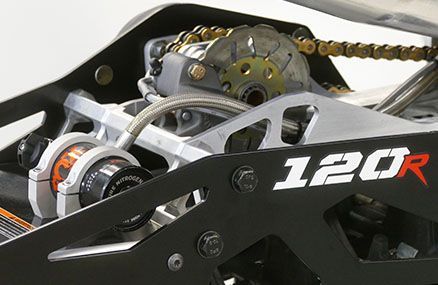 The new 120R Race Kit features a premium pre-bled Brembo braking system, the best on snow. The Brembo setup delivers longer-lasting, fade-free braking so the racer can ride faster and stop quicker with a precise braking response.
This 10-inch-wide track has a 2.25 -inch center paddle, a 2.52 pitch, and an optimized race compound for the best traction and control.
The Timbersled® development team examined every part the 120R and shaved off weight wherever possible. This resulted in a 95lb rear kit that delivers lightning-quick acceleration and dominating lap times.
Timbersled® 120R - Engineered to Conquer