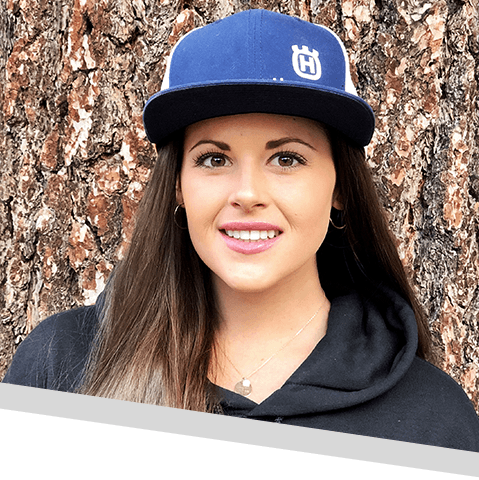 State: California
Timbersled: Timbersled ARO 120
Favorite place to Ride: Tragedy Springs California
Victoria spends her summers working and training on dirt bikes to enable her to take the winters off and commit to snow biking. She started riding because she wanted the freedom that Timbersleds provide, but also needed a machine that would allow her to keep up with the advanced crew of snowmobilers she rides with. Snow biking has allowed her to ride difficult back country terrain with ease, and has given her the opportunity to teach others how to ride Timbersleds. She's passionate about promoting the sport to other women and organizing group rides for those interested in the sport. Motorsports can be particularly intimidating and she wants to show others that with the proper training and equipment, snow biking can be an option for anyone.
When she's not riding her Timbersled, Victoria is snowboarding, dirt biking, golfing, or pursuing her teaching degree for elementary education.