How It Works
Take your bike from dirt to snow and back again with Timbersled.

Your Dirt Bike
Timbersled systems fit a wide range of modern motocross and off-road dirt bikes from the early 90s to today.
Timbersled System
A Timbersled system includes a front ski and rear track system that replace the tires on your bike to allow you to ride all year.
Install Kit
Timbersled systems are universal and require an install kit that is dirt bike specific.
Ready to Ride
Install your Timbersled system and you'll be ready to ride!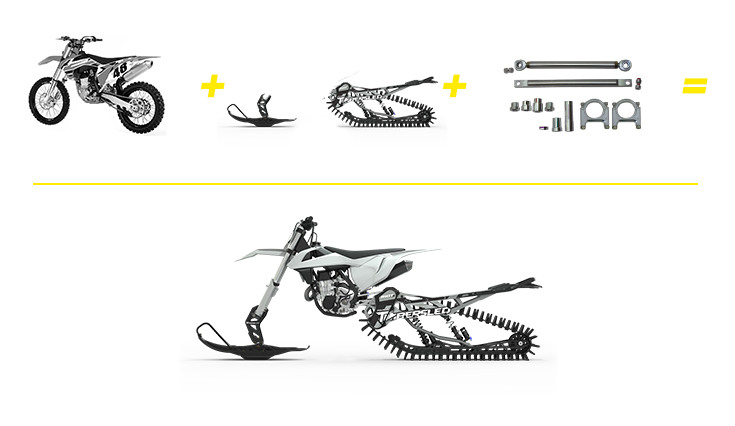 Installing Your Timbersled