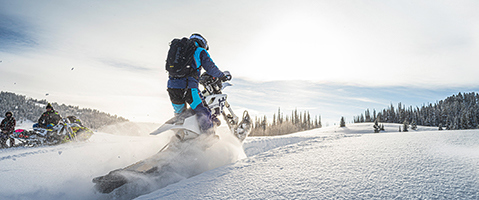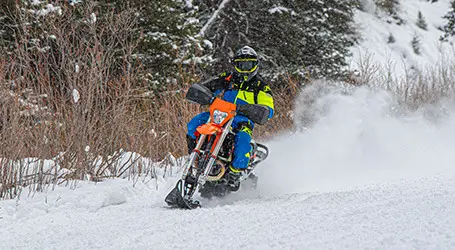 Anywhere You Want To Go
Since 2010, Timbersled has led the industry in developing the sport of snow biking. With a passion for performance and innovation as our road map, we continue to forge into uncharted territory.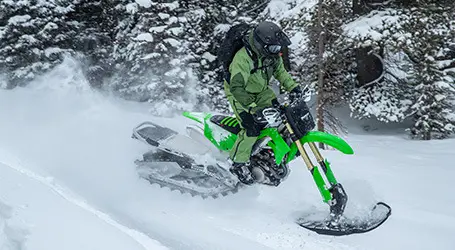 The Timbersled Riding Experience
A Timbersled System allows you to convert your bike from dirt to snow so that you can ride year-round.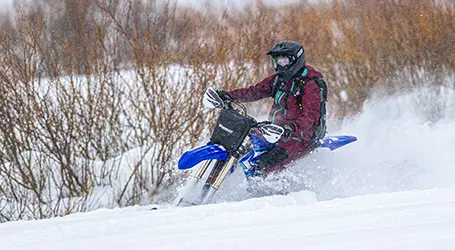 Timbersled ARO
The state-of-the-art Timbersled ARO platform was built with the rider in mind with the easiest install and best handling.
Timbersled RIOT
The Timbersled RIOT takes the handling characteristics of a dirt bike and creates a new level of fun factor on the snow. You can ride the RIOT like a dirt bike - sit back to wheelie and get up on the tank to rip.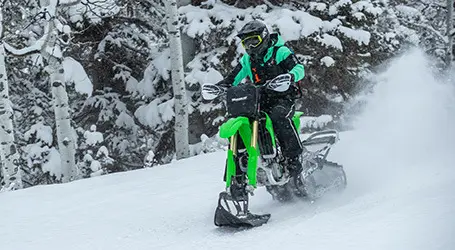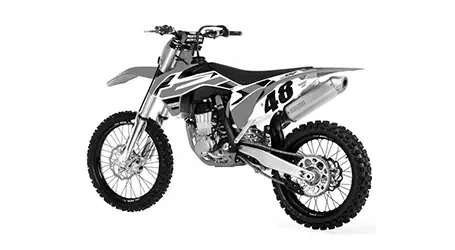 Your Dirt Bike
Timbersled systems fit a wide range of modern motocross and off-road dirt bikes from the early 90s to today.


You don't have to choose between a dirt bike or a snow bike. Timbersled installs on your dirt bike so you can take it from dirt to snow and back again. Select the year, make, and model of your bike to confirm Timbersled works with your bike.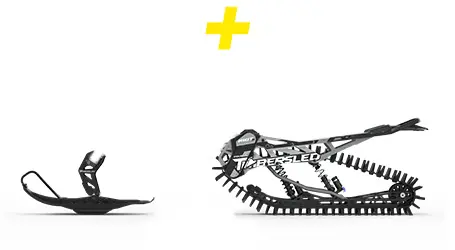 Timbersled System
A Timbersled system includes a front ski and rear track system that replace the tires on your bike to allow you to ride all year.


The full Timbersled lineup includes systems for riders with different riding styles and terrain preferences. Choose the system that works best for you.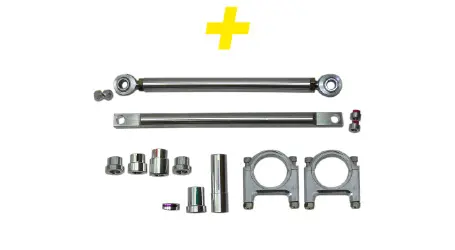 Install Kit
Timbersled systems are universal and require an install kit that is dirt bike specific.


Once you choose your Timbersled system, the next step is to choose your install kit. Two options are available and both come with specific installation components for your bike and Timbersled system.


Timbersled Fixed Strut (TFS) Install Kit: economical option to help you begin riding.


Timbersled Suspension Strut (TSS) Install Kit: includes an upgraded shock and adds up to 8.5" more rear suspension travel for performance-minded riders.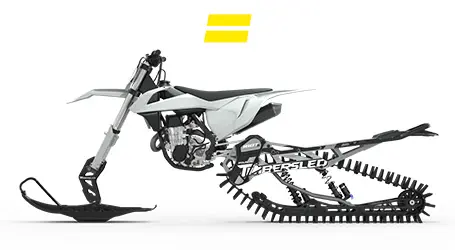 Ready to Ride
Install your Timbersled system and you'll be ready to ride!

Complete Installation Instructions and videos are available to walk you through the installation process. Your dealer can also help you install your Timbersled system to get you ready to ride in the snow, or convert it back to ride in the dirt.
Common Installation Questions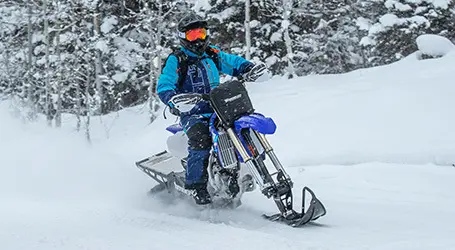 Do Timbersled systems fit on all dirt bikes?
Timbersled systems fit a wide range of modern motocross and off-road dirt bikes from the early 90s to today.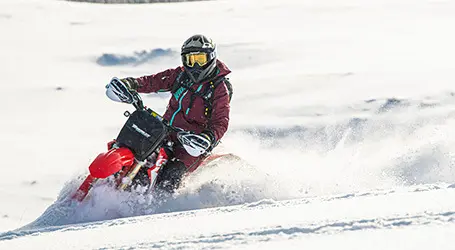 Why do I need an install kit?
Because the Timbersled system is universal, it requires an installation kit that is bike specific. The installation kit consists of all bike specific mounting pieces.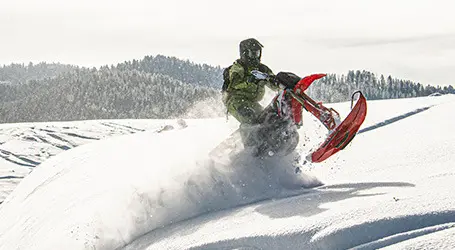 What is the difference between a Timbersled system and an install kit?
A Timbersled system includes the ski and track while the install kit consists of a bike specific mounting pieces. Both a system and install kit are needed for your snow bike experience.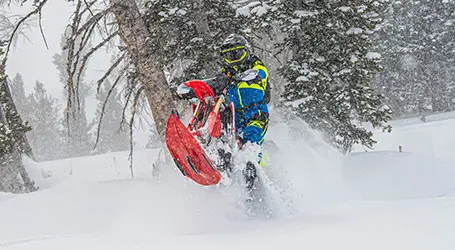 How long does it take to install?
Usually Timbersled® systems can be installed in under three hours.