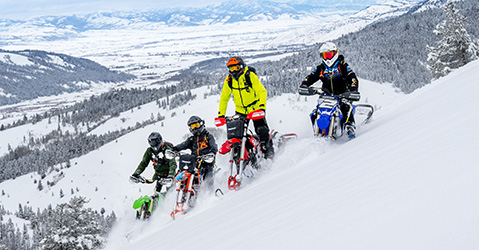 A Timbersled System allows you to convert your bike from dirt to snow and back so that you can ride all year long. We've been in the business since 2010, leading the industry in developing the sport of snow biking. We continue to forge into uncharted territory with a passion for performance and innovation as our road map.
Introducing the 2024 Timbersled Snow Bike Lineup
How Timbersled Install Kits Work

Select the year, make, and model of your bike to confirm Timbersled works with your bike.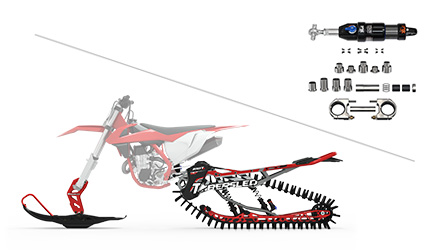 Your Timbersled System and Install Kit
A Timbersled system includes a front ski and rear track system that replace the tires on your bike. Timbersled systems are universal and require an install kit that is dirt bike specific.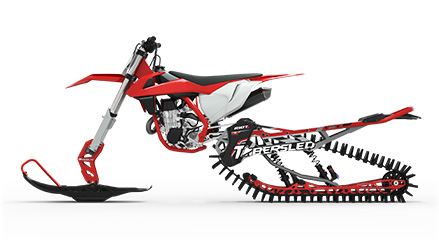 Install your Timbersled system and you'll be ready to ride!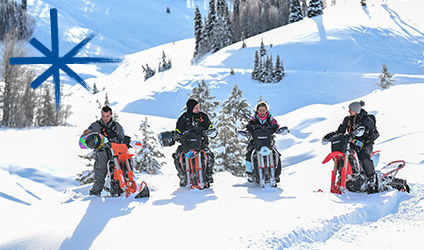 Need Help Choosing a Snow Bike System?
Answer a few short questions and we'll help you choose a kit best suited for your needs.

Ready to see more in person? Find a local dealer near you to test a Timbersled.
Snow Bike Parts & Accessories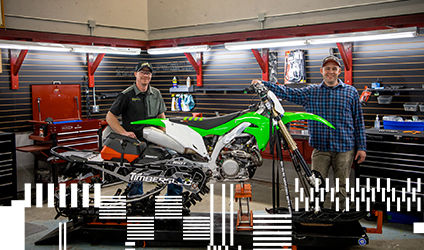 Have Installation Questions?
Talk to one of our Product Pros. These are the passionate experts who live and breathe Timbersled and the backcountry.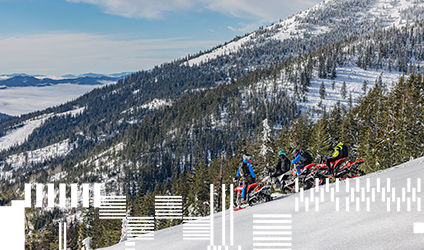 See what's new with Team Timbersled, Ambassadors and the Timbersled riding family with articles, videos, and more!