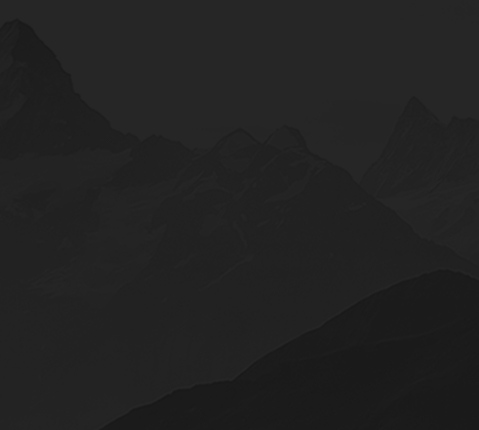 Install Instructions & Fitment Tables
Through the use of an Install Kit, the universal Timbersled systems can be mounted to nearly all modern full-size dirt bikes, regardless of make, model or engine size, with no permanent modifications to the bike!
Fitment Tables let you know where each of the components in your install kit will be used on your bike. Timbersleds fit each dirt bike slightly differently, and the brand specific Fitment Tables will show the quantity and location of components from the Install Kit.


Installation Instructions
Select your install kit to view the installation instructions.
Install Kit Fitment Tables
Find the appropriate Install Kit (and part placement) for your specific bike and Timbersled model.
How a Fitment Table is used:
Each component in an install kit is marked with a part number. The fitment table provides a location where each of these components is to be used during the assembly of your Timbersled system.
Here's how to use the table. See image below for reference.
1. Find your bike (year, make, model)
2. Find your Install Kit type (fixed strut or TSS)
3. Match the number on each spacer to its corresponding location on the kit using the Subframe, Spindle, and Strut Reducer columns (Left and Right are as sitting on the bike)
4. Fixed strut rods, or TSS shock, provided in your install kit are set to length. The lengths shown are referenced as center-to-center distance. Changes to Strut length can drastically affect the performance of your kit and are not recommended.
Additional information is provided for your convenience.
* Some install kits accommodate multiple bike models and therefore contain extra parts. Make sure that the parts used during your installation match the item numbers shown for your bike on the corresponding fitment table.
** If the numbers on your install kit do not match the numbers shown on the fitment table (3-digit part number vs. 5 or no number and a paint color only), reference the Timbersled legacy Part Number Conversion Sheet on the last page of your fitment table.

Common Installation Questions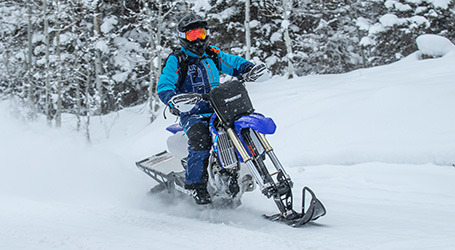 Do Timbersled systems fit on all dirt bikes?


Timbersled systems fit a wide range of modern motocross and off-road dirt bikes from the early 90s to today.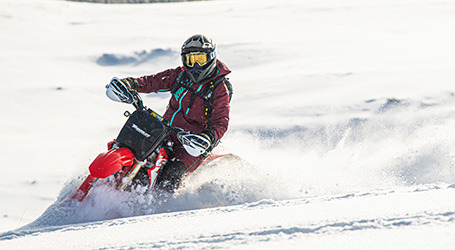 Why do I need an install kit?


Because the Timbersled system is universal, it requires an installation kit that is bike specific. The installation kit consists of all bike specific mounting pieces.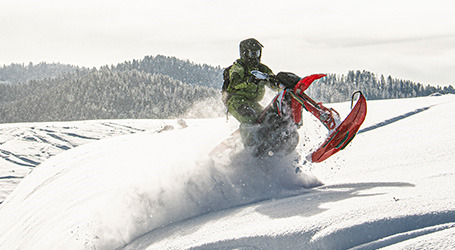 What is the difference between a Timbersled system and an install kit?


A Timbersled system includes the ski and track while the install kit consists of a bike specific mounting pieces. Both a system and install kit are needed for your snow bike experience.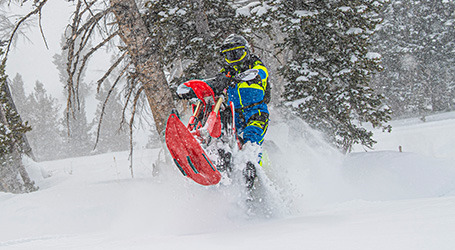 How long does it take to install?


Usually Timbersled® systems can be installed in under three hours.