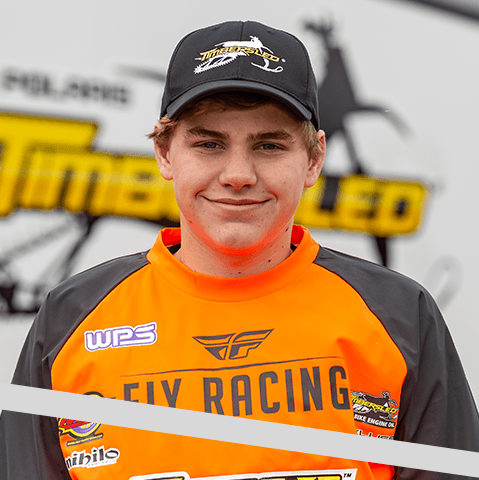 State: Sidney, Montana
Timbersled: Timbersled 120R
Favorite place to Ride: The track at Lake Geneva
William began riding motorcycles at 4 years old. He raced the NDMA series for 11 years, and won many North Dakota state championships. He frequently rides snowmobiles in the mountains, and after taking his snow bike one year, he was hooked! In 2017, William raced in the ISOC Snow Bike Series and won 1st place overall. William is currently a senior at Sidney High School and is involved in many activities including playing hockey for the Richland Rangers, 4H, hunting, fishing, and flying helicopters.