TIMBERSLED FIXED STRUT vs TIMBERSLED SUSPENSION STRUT
Choose between the proven, economical Timbersled Fixed Strut install kit or the revolutionary Timbersled Suspension Strut install kit.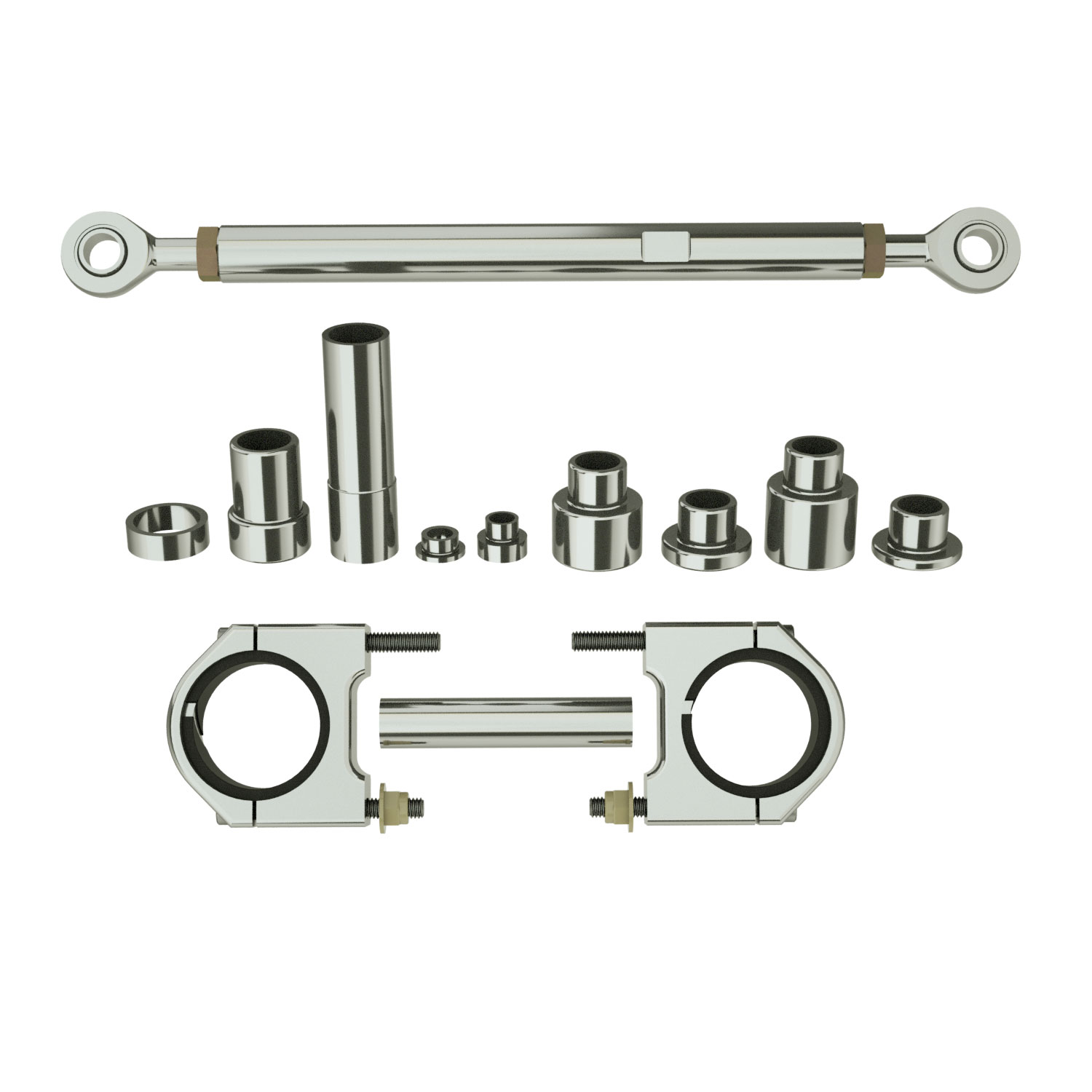 TIMBERSLED FIXED STRUT (TFS)
Proven on Timbersleds all over the world
Economical way to begin Timbersledding
Connects to your bike with rigid strut link
Includes all specific install components needed


TIMBERSLED SUSPENSION STRUT (TSS)
70% more rear suspension travel
Restores your dirtbikes natural suspension feel and pivot point
Easily adjustable for all riding styles
Connects to your bike using a Timbersled and FOX engineered air shock
Includes all specific install components needed
Take your bike from dirt to snow with Timbersled.
Timbersled systems fit a wide range of modern motocross and off-road dirt bikes from the early 90's to today.
A Timbersled System includes a front ski and a rear track system that replace the tires on your bike to allow you to ride all year.
Timbersled systems are universal and require an Install Kit that is motorcycle specific.
Install your Timbersled system in less than three hours and you'll be ready to ride!
Installation Instructions
Select your install kit to view the installation instructions.
Fitment Table
Select your bike to view the fitment table.