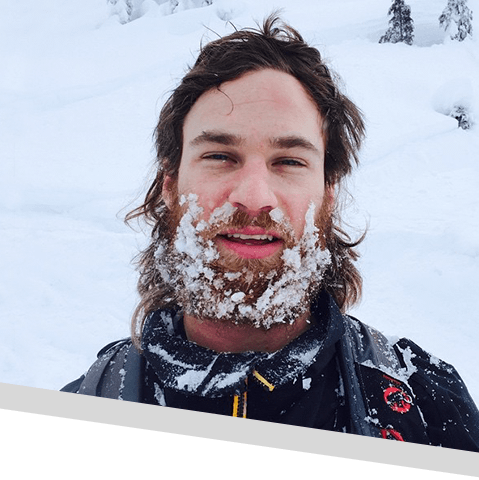 State: British Columbia
Timbersled: Timbersled ARO 3
Favorite place to Ride: Kitimat BC
Born to ride for most of us is a way of life and Ben grew up making dirt bike engine sounds before he could talk. Dirtbiking was a way of life growing up that hyjacked his every thought. He also spent alot of time snowboarding and cross-country skiing which soon became obsolete when he bought my first snow machine and could have fun going up and down the mountains. The first time Ben was able to get in the saddle of a snowbike his life changed as I knew it, it was like the stars alined and he could see how different the sport was to sledding. He quickly learned how you could get into really gnarly terrain that on a sled would take alot of talent and confidence to concur. For him snowbiking is the ultimate adrenaline fix in the backcountry!