Timbersled Race Technology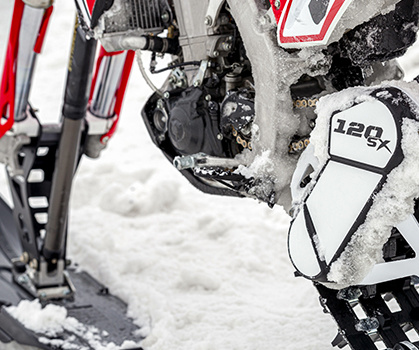 Optimized strength and significantly reduced weight put you on top of the podium without sacrificing proven Timbersled performance.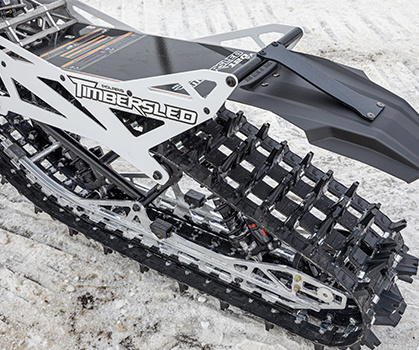 The 120 SX is based on the dominating 120R platform - a lighter and more compact frame to put more horsepower to the snow.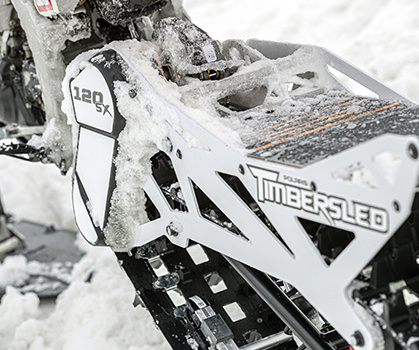 The new 120 SX features a premium pre-bled Brembo braking system, the best on snow. The Brembo setup delivers longer-lasting, fade-free braking to ride faster and stop quicker.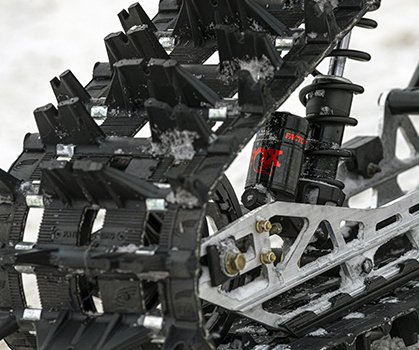 This 10-inch-wide track has a 2.25 -inch center paddle, a 2.52 pitch, and an optimized race compound for the best traction and control.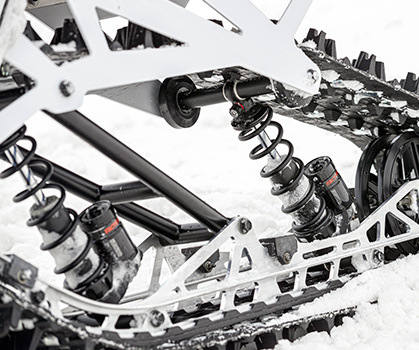 The Timbersled® development team focused the design of the 120 SX on lightweight strength. This resulted in a 95lb rear kit that delivers lightning-quick acceleration and dominating lap times.