Timbersled 120 SX Features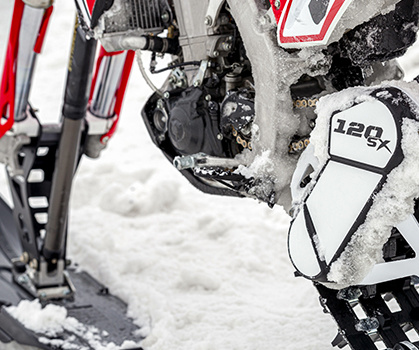 Optimized strength and significantly reduced weight put you on top of the podium without sacrificing proven Timbersled performance.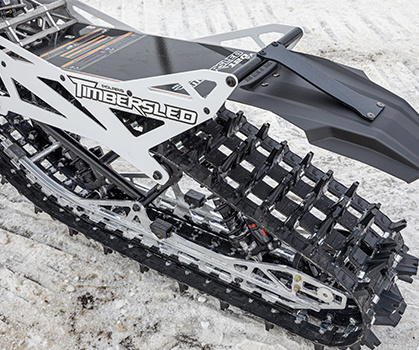 The 120 SX is based on the dominating 120R platform - a lighter and more compact frame to put more horsepower to the snow.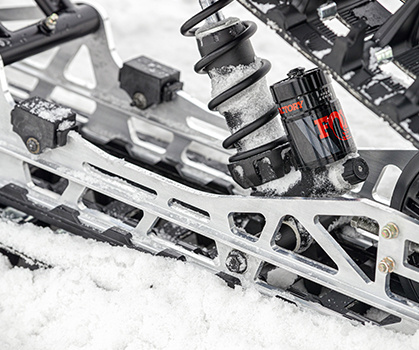 The suspension is fitted with race-spec FOX LSC-R shocks, complete with rebound and compression adjustment and internal bypass. These high-performance shocks provide a confident ride over chatter bumps and superior bottom-out resistance.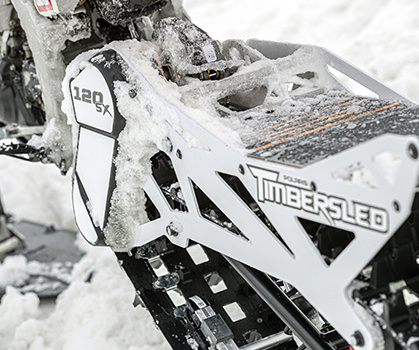 The new 120 SX features a premium pre-bled Brembo braking system, the best on snow. The Brembo setup delivers longer-lasting, fade-free braking to ride faster and stop quicker.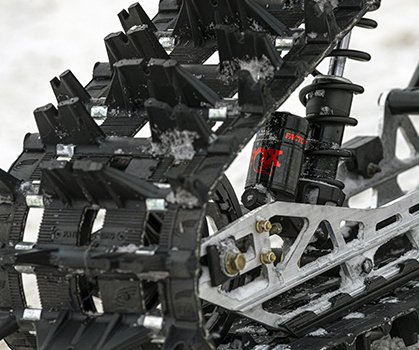 This 10-inch-wide track has a 2.25 -inch center paddle, a 2.52 pitch, and an optimized race compound for the best traction and control.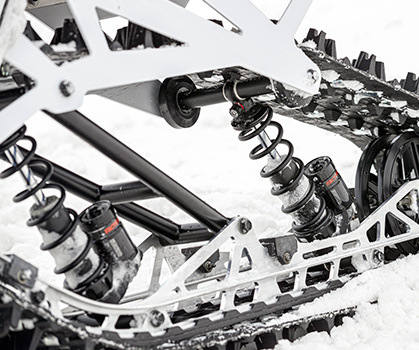 Timbersled Traverse Ski & Traverse Track
The Timbersled® development team focused the design of the 120 SX on lightweight strength. This resulted in a 95lb rear kit that delivers lightning-quick acceleration and dominating lap times.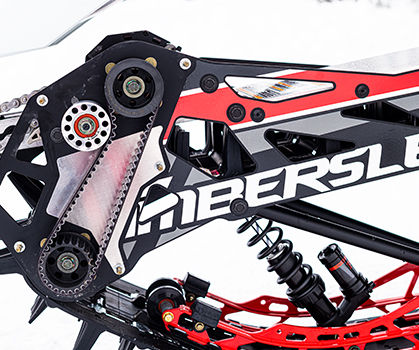 QDT delivers top performance with an ultra-durable belt drive design featuring hardened steel sprockets, a quicker spool up for faster power delivery, and a 48% reduction in inertia. The belt is significantly less maintenance than a traditional chain system while also minimizing noise and vibration on the mountain for a more enjoyable ride.