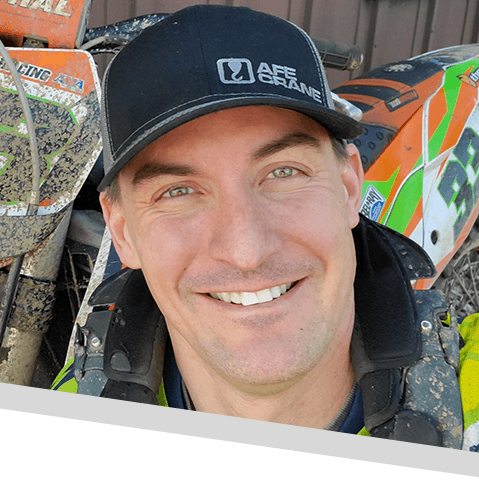 State: Iowa
Timbersled: Aro 120 LE with TSS & Trio
Favorite place to Ride: Rabbit Ears Pass
Nick has been riding dirt bikes & snowmobiles since he was 10 years old. He experienced his first Timbersled demo ride on a snowmobile trip in 2015 with other motocross racers and snowchecked a kit right away! Nick enjoy trips with aggressive riders & young family members, always searching for medium sized jumps and drops. He is able to get to scenic places that most people can only dream of and feels lucky to meet new people every trip.
Nick feels this sport is a great way to keep the blood flowing in the winter months while other people seem to be hibernating. He says it's always fun to hear people who live in the mountains say "Wow, you flatlanders know what you're doing!" When not snowbiking, Nick loves to stay fit with sports such as triathlon, obstacle course racing, mountain biking, and riding motocross on his backyard track.