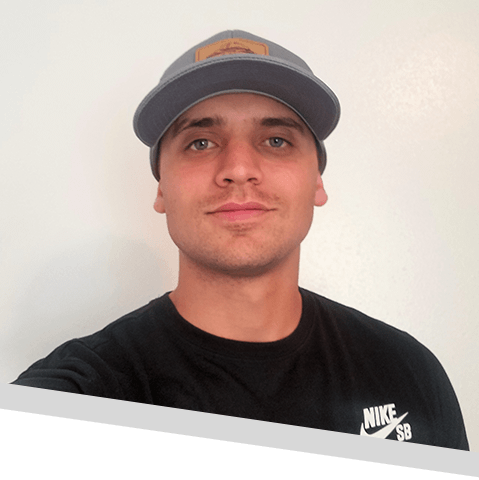 State: Idaho
Timbersled: Timbersled ARO™ 120
Favorite place to Ride: Anywhere in Wyoming
Devin started riding dirt bikes as a junior in high school and started his dirt bike journey on the St. Anthony sand dunes, where he really learned how to ride them. He has also been riding sleds since he was 9 years old, so trying out the Timbersleds just seemed like a win/win. Turns out it was! Devin loves snow biking because he feels like it brings out his inner child, tearing up the snow covered mountains on a bike with the agility of a snowboard, but the power to go up as well, just puts a huge grin on his face. Also those big jumps to nice fluffy landings, there is nothing like it! It's like riding his bike on the dunes, but a million more lines and options.
His first love was snowbiking, but he also loves to mountain bike, snowboard, boat, ride RZRs, ride scooters, etc. Pretty much anything with movement involved.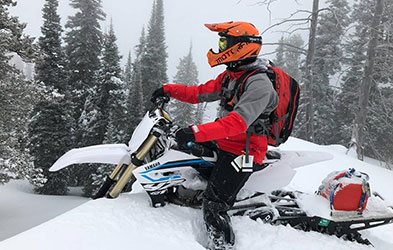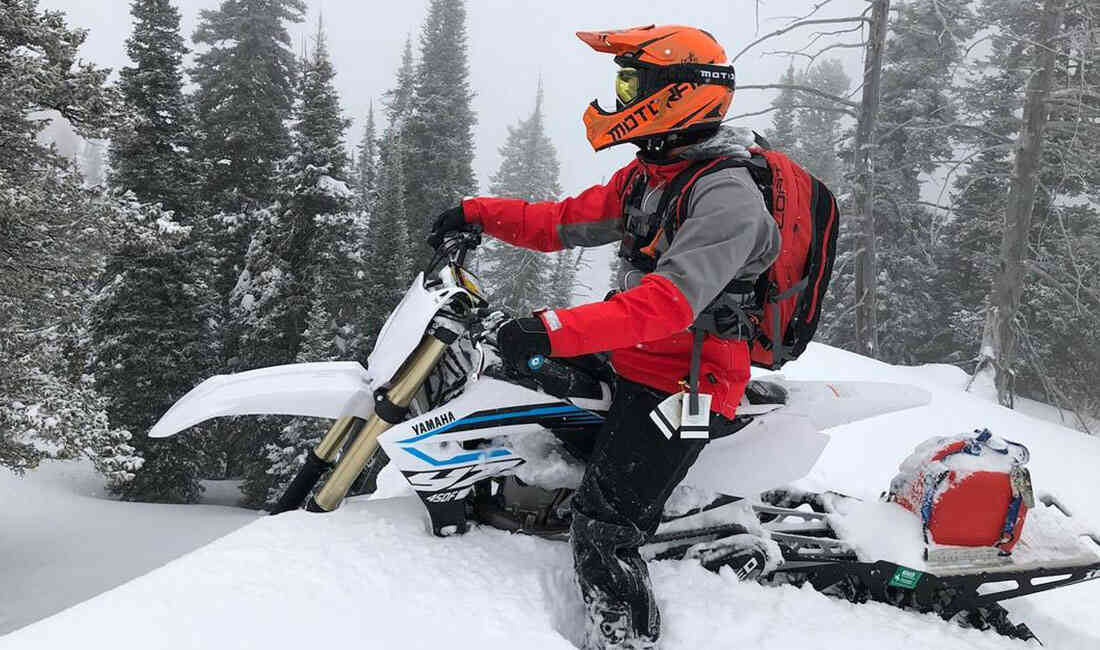 Timbersled ARO 120
The Timbersled ARO 120 turns riders into explorers. With its high-flotation 120" track and sharp-handling Timbersled Traverse Ski, the Timbersled ARO 120 is at home in the powder, on a steep sidehill, and cornering on hard-pack. It's the ultimate do-everything snow bike.