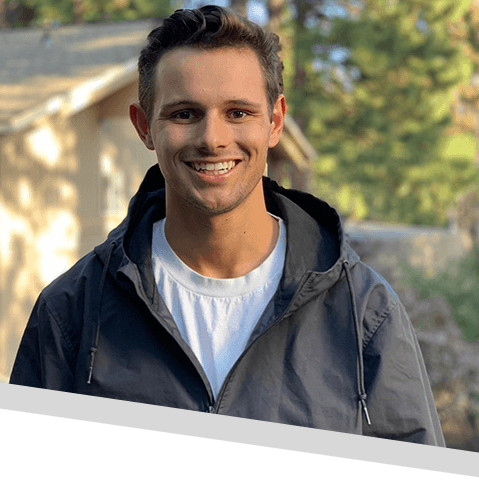 State: Nevada
Timbersled: Timbersled ARO 120
Favorite place to Ride: Lake Tahoe Backcountry
With a love for the mountains and outdoors, Cory has been out exploring since a young age. Riding everything from dirt bikes, to snowmobiles, to mountain bikes. Cory is always looking for new zones in the Tahoe backcountry. Being an avid snowboarder, the search for creativity and finding new lines translates directly into his snowbiking. With a passion for photography and videography, he can be found either behind or in front of the lens getting shots for snowboarding, snowmobiling, and snowbiking. He is always looking for ways to push the limits of this emerging sport and share the Timbersled experience with new people. He can be found enjoying all Tahoe has to offer year round.