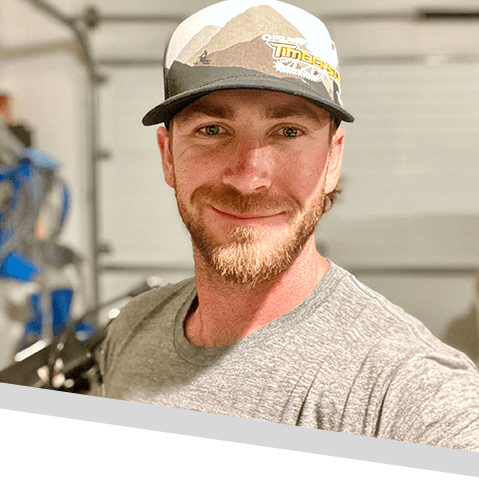 State: Idaho
Timbersled: Timbersled Riot Velocity
Favorite place to Ride: Honey Holes in North Idaho
Since the age of 4 years old Cody has been on a dirt bike and hasn't looked back! He raced motocross for the next 12 years and 2 wheels will always be in his blood! Cody picked up his first kit in 2016 and couldn't believe what he was missing out on this whole time. Snowbiking is the perfect adrenaline rush for winters in North Idaho, and he loves getting out for a rip with his friends and his dad!