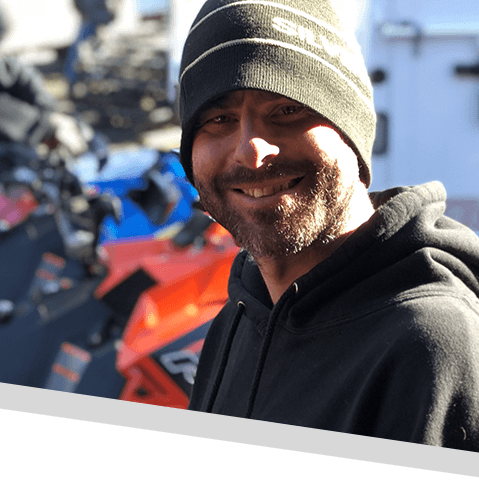 State: Colorado
Timbersled: Timbersled Aro 129 LE
Favorite place to Ride: San Juan Mountains of Colorado, and Northern Patagonia in Malalcahuello Chile
Working as a professional snowboarder, heli-shred guide, and snow safety specialist for the past 2 decades (year-round on both hemispheres) Skylar's life is always on snow. So, when he first saw a Timbersled in 2011 he knew he needed one. Having the freedom to explore endless terrain with friends has changed his life. His Timbersled has provided him with easy access his cabin above 12000', finding amazing new zones, and the ability to test how steep he can actually go on a machine and not his snowboard. From the rugged San Juan's of Colorado to the high mountains of the Andes, Timbersled has truly helped me go anywhere he wants to go.